This story is a story I immensly liked and Praed never continued. So I decided to play a game, I wanted to see how long it would take to make a sequel he probably decided to never make. It's silly, it's stupid, but it's funny to me every year.
https://www.deviantart.com/praedator...rt-1-253353704

I started with about 2 years after the initial story was released. Honestly I really wanted to see a sequel to it, and still do.

one year later, I sent a reminder.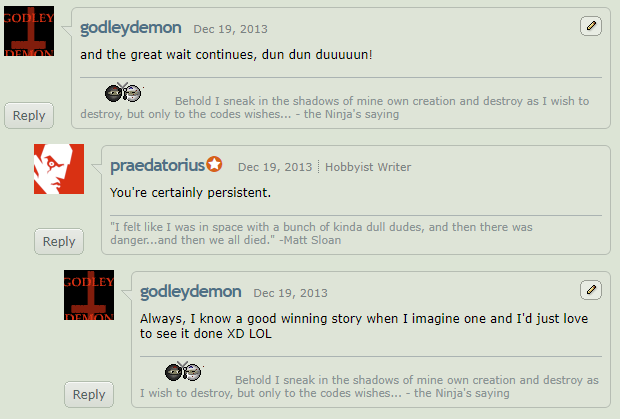 this time, I waited only around about a month before the next reminder, this time a response! To be honest, I've always gotten along with the few interactions I've had with Praed and have given alot of reviews on various stories for him. Even though he's started writing content I don't really enjoy much.
Next time, was a much longer wait. I put the two comments together, exactly 1 year apart.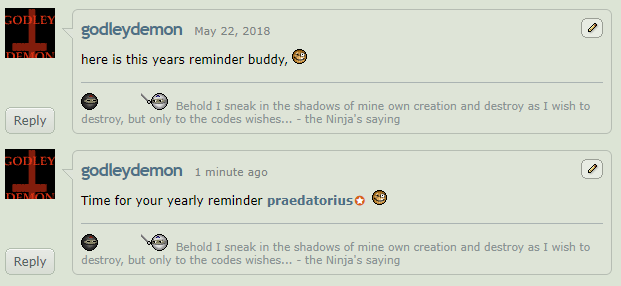 am I a dork? yes and I find enjoyment in very simple things lol. love you Praedatorius! XD