Hello there,
For those in the know on this recently and painfully sensationalized subject, the 2018 movie "Red Shoes and the 7 Dwarfs" encountered some severe publicity problems when the first marketing for the story was supposedly "mishandled".
I first raised the promise and potential of this movie last year -
http://www.process-productions.com/f...ad.php?t=40983
- and, overlooking the grossly entitled, vacuous outrage and insipid identity politics which mired this first peek at a new and dynamic concept, please consider below one of the Korean/English introductions to the character of Snow White. This illustrating both before and after she dons the transforming red heels: the medium of transformation between her respective selves.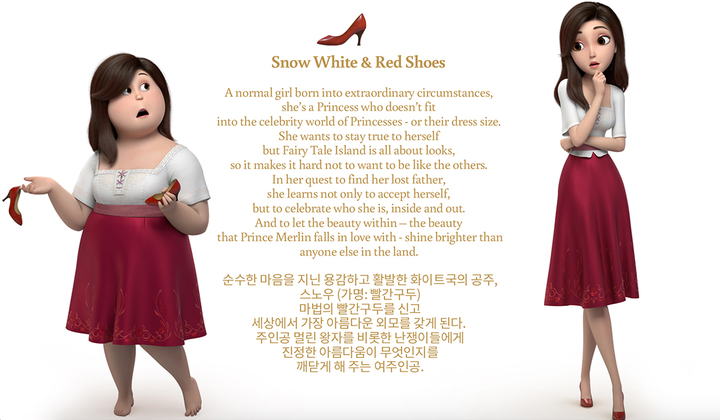 An interesting first look, I think.
Thanks,
Alchemical Night.