Strict Guideline: PROCESS ONLY
---
This is not a forum for babies.

This is not a forum for diapers.

This is not a forum for posting your captions put to mundane pictures of kids and teenagers.

This is not a forum for exploring the end results of an age regression or progression process.

If the focus is mainly on MALE AR/AP, if the balance is not heavily weighted towards women that are the objects of the AR/AP process, the post will be moved to the Everything Else forum. - UPDATED SEPTEMBER 28, 2015 PER THE GOVERNOR

This forum is to be used EXCLUSIVELY to highlight processes involving age change. Other forums, the end results of the process are tolerated more, as they do not tread on taboo ground or could see legal action taken against the hosting site if taken to an extreme. However, there are a large number of fetishes pertaining to "age" that I am both uncomfortable with and do not want to see posted on this forum. This is not to disrespect or otherwise comment on other people's tastes. This is to highlight, clearly and plainly, what should be put on this forum. Process only.

Any threads deemed to not meet the criteria set out by this post will be immediately deleted. This applies to all future posts.

Please use good judgment when posting here.
__________________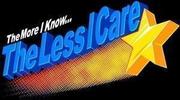 ---
Last edited by Vengeance1701; 09-27-2015 at

10:42 PM

.